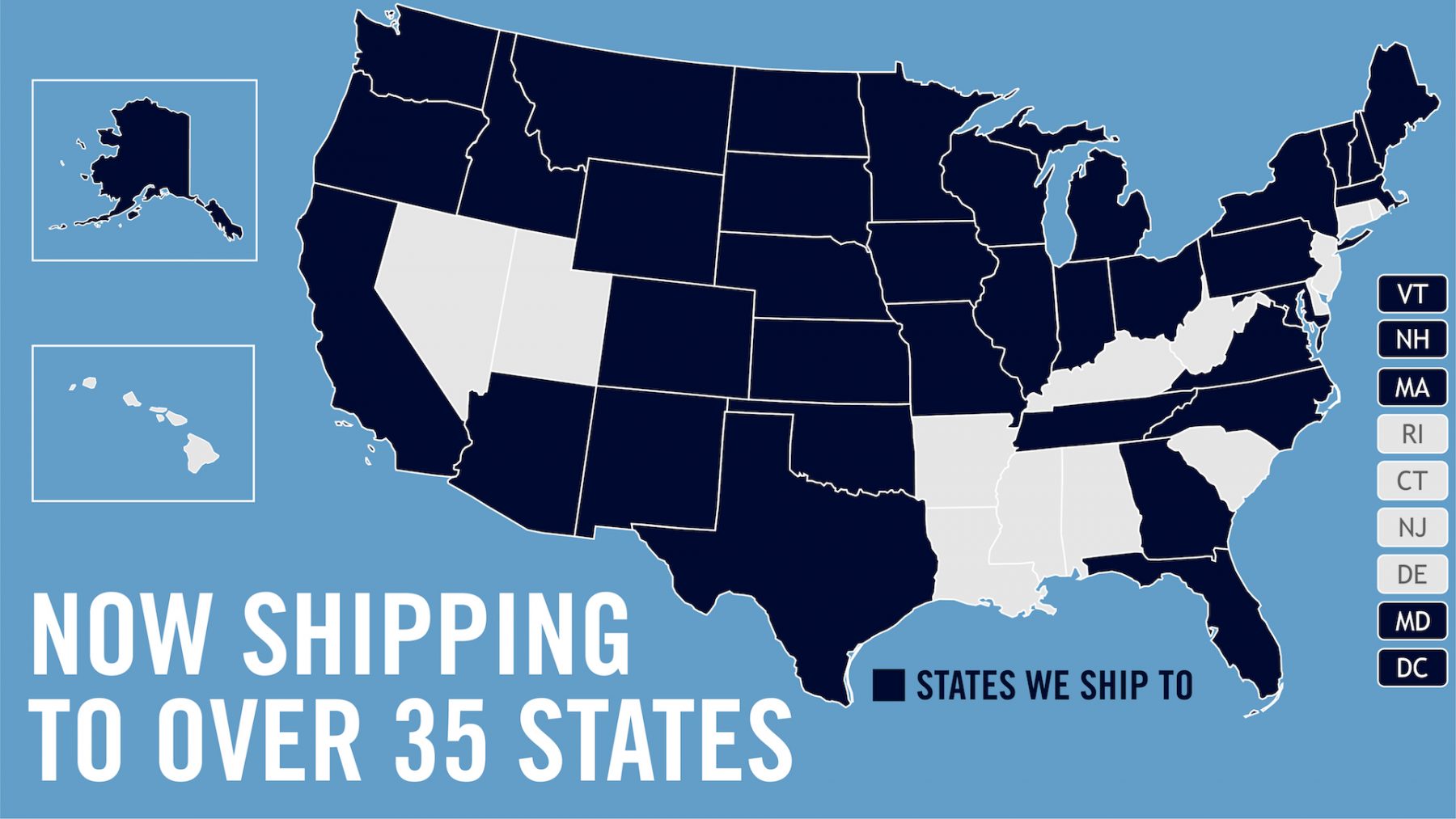 Can we ship wine to you? The short answer is, "It depends."
It depends on where you live, where you're shipping to, how much you're shipping, where you are when you ship it, and the weather.
You will receive a confirmation email when your order has shipped.
To be notified of changes in our shipping reach, wine releases and updates, please join our mailing list.
All orders will be shipped via UPS, unless otherwise requested.
If you're shipping wine, someone over the age of 21 must be available at delivery to sign for it. We recommend shipping to a business address when possible. UPS will not leave the package unless an adult with a valid ID signs for it. If multiple attempts to deliver fail, the wine will be returned to the winery and can be shipped again at your expense.
If temperature in your area is a concern, we will notify you prior to sending your package.
We can ship non-wine products (t-shirts, Prairie Berry Made, glassware, etc.) to all 50 states in the United States
Every state has different regulations regarding the shipment of wine.
Find your state in the map above where you plan to receive your wine to find out if we can ship to you. If we can't ship to your state, consider having it shipped to someone who lives in a state we can ship to. But make sure you can trust them to not drink your wine.
Pick-up orders: Please note that online or phone orders for pick-up at Prairie Berry Winery may still require 24-48 hours for processing. Please call 877.226.9453 to speak to our staff from 9 a.m. – 4 p.m. MT daily, with questions or concerns. If you are in a time crunch, we will do our best to help!