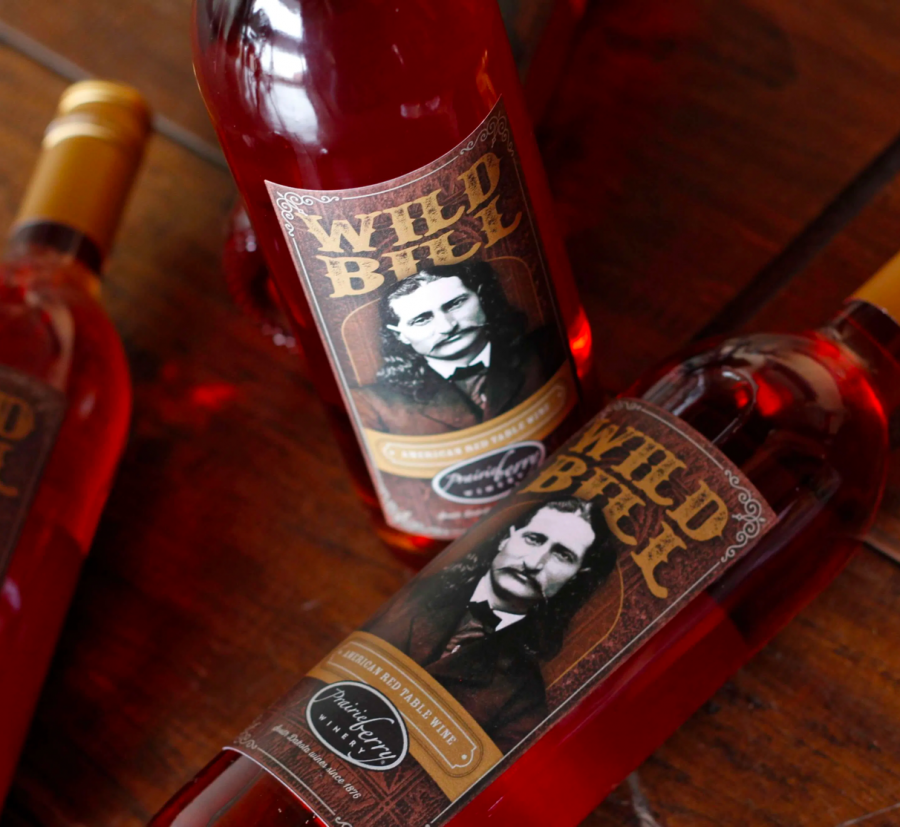 Wild Bill
Wild Bill is a semi-sweet Catawba grape wine offering fresh aromas of strawberry and sweet grape.
Recent winner of the 2019 Jefferson Cup!
$15.00
Gen5 Membership Price: $15.00
"AK", "AZ", "CA", "CO", "DC", "FL", "GA", "ID", "IL", "IN", "IA", "KS", "ME", "MD", "MA", "MI", "MN", "MO", "MT", "NE", "NH", "NM", "NY", "NC", "ND", "OH", "OK", "OR", "PA", "SD", "TN", "TX", "VT", "VA", "WA", "WI"
Find in Stores
Composition
100% Catawba grape
Sweetness
Semi-Sweet
Story
Our family has been handcrafting South Dakota wines since 1876, the same year that famed Wild Bill Hickok met his fatal end by Jack McCall over a game of poker in Deadwood.
The cards that Hickok held at the time of his death, aces and eights, came to be known as the Dead Man's Hand.
Made to honor the great pioneers of the South Dakota frontier, this native Catawba grape wine offers fresh aromas of strawberry and sweet grape.
Awards
Jefferson Cup, Jefferson Cup Invitational Wine Competition
Double Gold, Indy International Wine Competition
Best of Class, San Francisco Chronicle Wine Competition
Pairing Suggestions
Cheese Pairing
Blueberry or Apricot Stilton, Lemon Goat Cheese
Food Suggestions
At Home: Harvest Chicken Salad, Lemon Chicken
Recipes