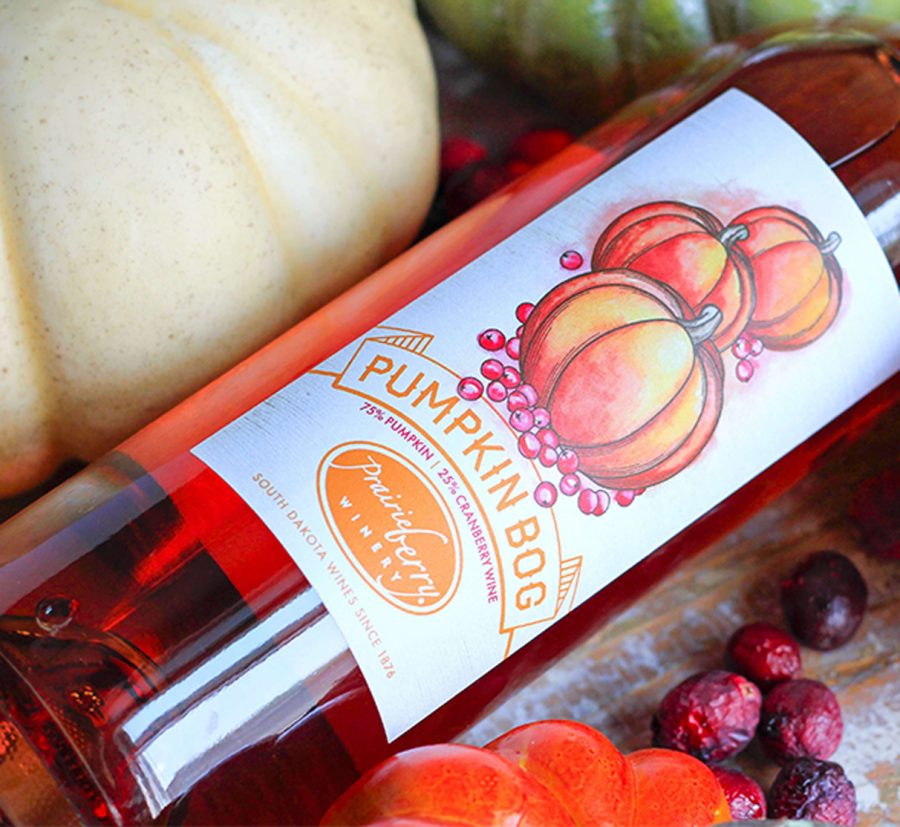 Pumpkin Bog
Our seasonal fall wine is made with pumpkins and fresh cranberry. It is light and silky with flavors of fresh cranberry and hints of rose petal and fresh-squeezed orange.
$16.50
Gen5 Membership Price: $13.20
"AK", "AZ", "CA", "CO", "DC", "FL", "GA", "ID", "IL", "IN", "IA", "KS", "ME", "MD", "MA", "MI", "MN", "MO", "MT", "NE", "NH", "NM", "NY", "NC", "ND", "OH", "OK", "OR", "PA", "SD", "TN", "TX", "VT", "VA", "WA", "WI", "WY"
Out of stock
Find in Stores
Composition
75% South Dakota Pumpkin and 25% Cranberry
Sweetness
Chilled
(41-45°F)
Story
Made with South Dakota pumpkin and fresh cranberry, this seasonal fall wine is soft and sweet with notes of cranberry and citrus.
Sandi tried many different blends with the pumpkin wine the first time she made it, searching for the perfect balance. Finally one day it hit her: "Of course! Cranberry!"
And the rest is history.
Awards
Gold Medal, San Francisco Chronicle Wine Competition
Gold Medal, Indy International Wine Competition
Pairing Suggestions
Cheese Pairing
Benning Mild Goat Cheese, Lekker Gouda, Cypress Grove Midnight Moon, Aged Goat Cheese
Food Suggestions
From Our Kitchen: Cheese Board, Green Goddess Chicken Salad, Smoked Salmon Open-Face Sandwich
At Home: Citrus and Herb Roasted Chicken, Duck a l'Orange, Mixed Greens Salad with Almonds and Oranges, Roasted Root Vegetables
Other Details
Be sure to add the Mulling Spice to your cart along with your bottles of Pumpkin Bog in order to take advantage of this offer.