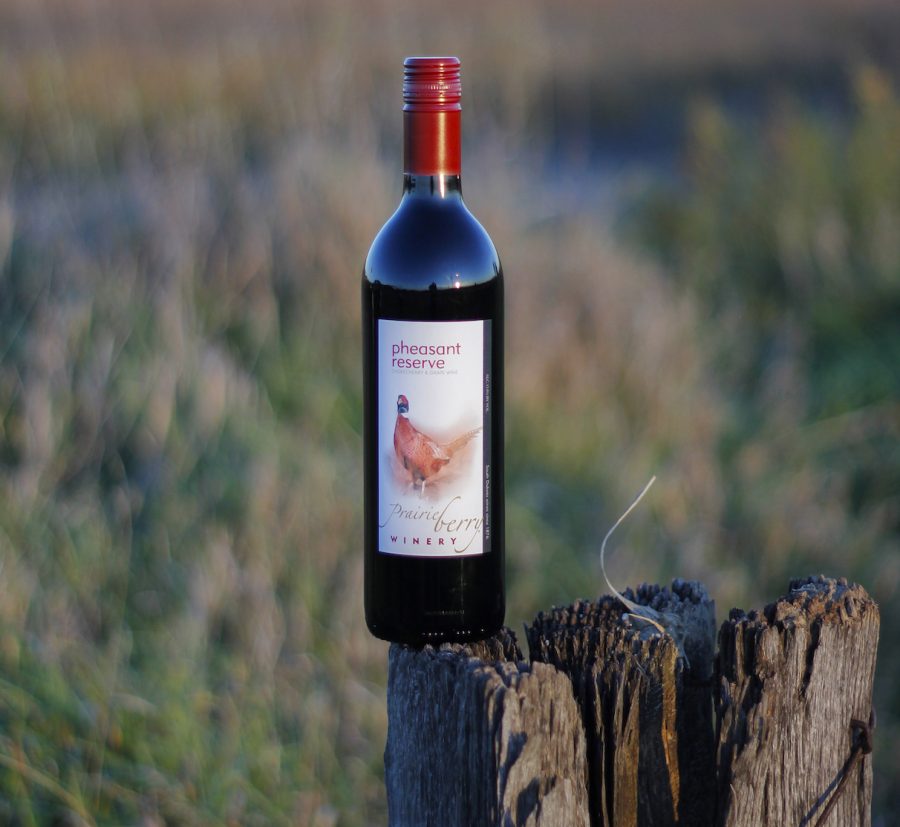 Pheasant Fever Case Special
For a limited time, get a case (12 bottles) of Pheasant Reserve plus free shipping for just $199.
$199.00
Gen5 Membership Price: $199.00
"AK", "AZ", "CA", "CO", "DC", "FL", "GA", "ID", "IL", "IN", "IA", "KS", "ME", "MD", "MA", "MI", "MN", "MO", "MT", "NE", "NH", "NM", "NY", "NC", "ND", "OH", "OK", "OR", "PA", "SD", "TN", "TX", "VT", "VA", "WA", "WI", "WY"
Composition
Merlot grapes and chokecherries
Sweetness
Dry
Serving
Room Temperature
(62°F or greater)
Story
The Chinese ring-necked pheasant was introduced here in 1898 and was adopted as the South Dakota state bird in 1943.
That type of cultural synthesis is reflected by this wine.
Sandi has blended wild, native chokecherries with the fruity, European Merlot, and created something that says, "I'm a South Dakotan!" … with a slight French accent.
There's no limit on these birds, except a limit on time! While supplies last, get a case of Pheasant Reserve for $199 + free shipping.
Pairing Suggestions
Cheese Pairing
Aged or Smoked Gouda, Tillamook Aged Cheddar, Blue Cheese
Food Suggestions
From Our Kitchen: Roast Beef Flat-Grill Sandwich, Buffalo Flat-Grill Sandwich
At Home: Buffalo Steak topped with Blue Cheese Crumbles, Creamy Risotto with Gouda and Mushrooms, or Arugula Salad Topped with Thinly Sliced Steak
Other Details
Available online and by phone only while supplies last. Call 877.226.9453 to order by phone.