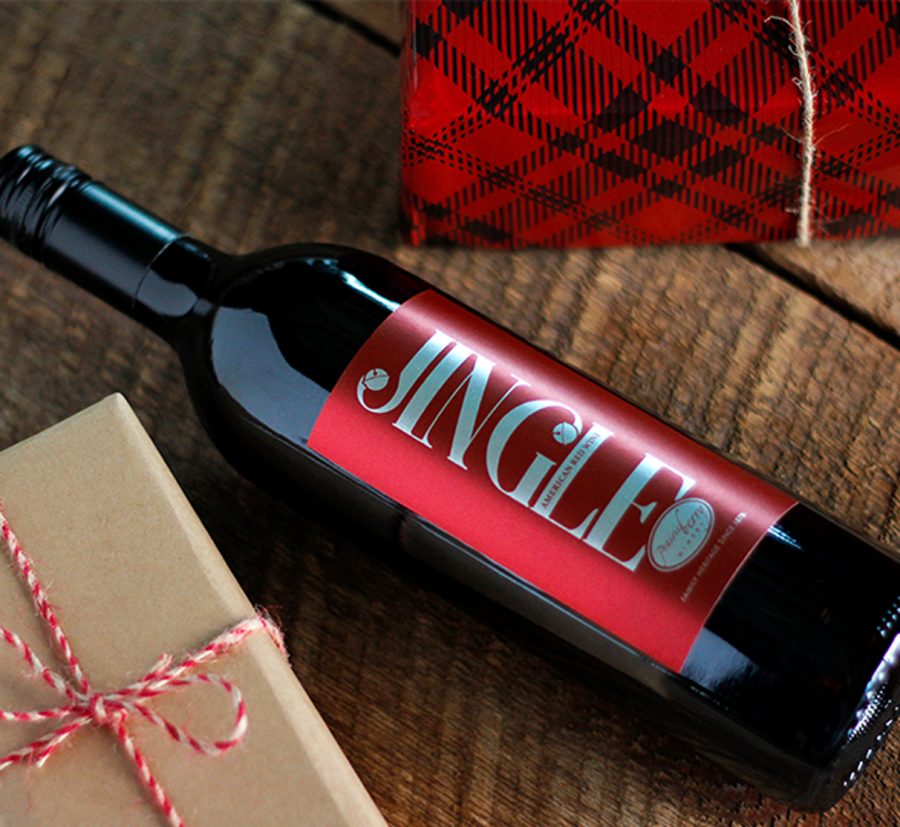 Jingle
Limited holiday release made from a blend of Blaufränkisch, Cabernet Sauvignon, and Cabernet Franc grapes.
$24.50
Gen5 Membership Price: $19.60
"AK", "AZ", "CA", "CO", "DC", "FL", "GA", "ID", "IL", "IN", "IA", "KS", "ME", "MD", "MA", "MI", "MN", "MO", "MT", "NE", "NH", "NM", "NY", "NC", "ND", "OH", "OK", "OR", "PA", "SD", "TN", "TX", "VT", "VA", "WA", "WI", "WY"
Find in Stores
Composition
50% Blaufränkisch,
25% Cabernet Sauvignon and
25% Cabernet Franc
Sweetness
Dry
Serving
Cool Room Temperature
(54-58°F)
Story
The Vojta family tradition was always to serve red wine at the holiday table. Our winemaker, Sandi says, "When I was younger, I preferred a sweeter, fruitier red wine. As I tried different varieties over the years, I started gravitating toward bolder more intense reds. Now I have a tendency to look at the overall feast being planned and think about how everything works together, wine included."
If you also love an oak-aged red wine with your herb-roasted holiday turkey or pork, Sandi was thinking of you when she made Jingle. Get it while you can!
Pairing Suggestions
Cheese Pairing
Double Gloucester
Food Suggestions
From Our Kitchen: Antipasto Platter
At Home: Roast goose, crispy duck, or smoked pheasant