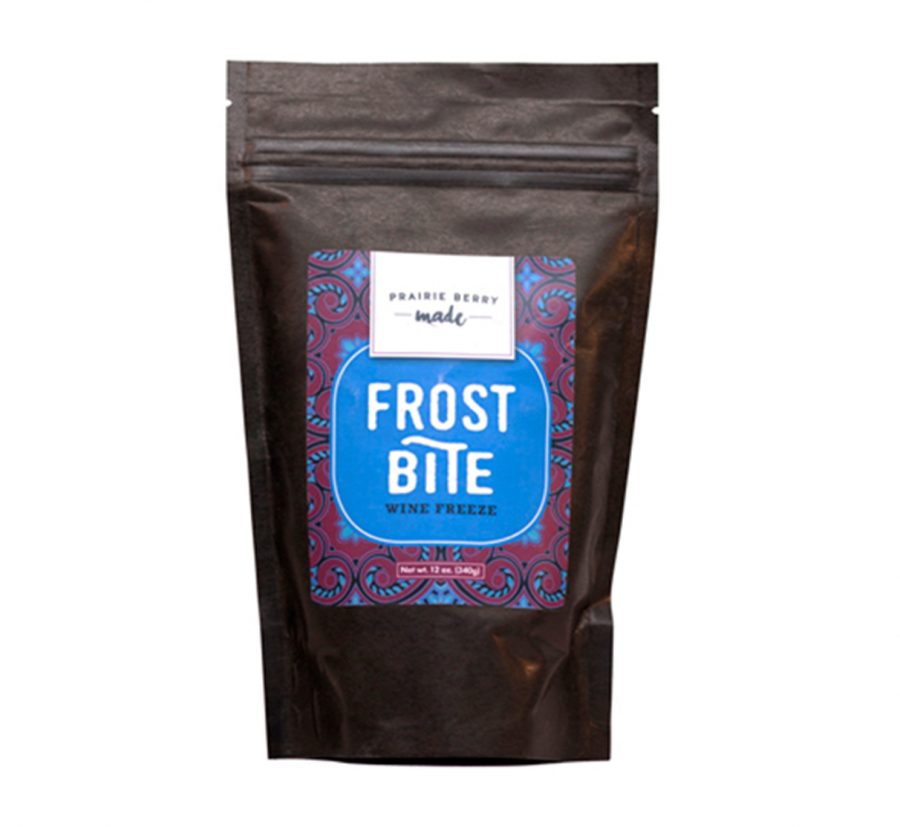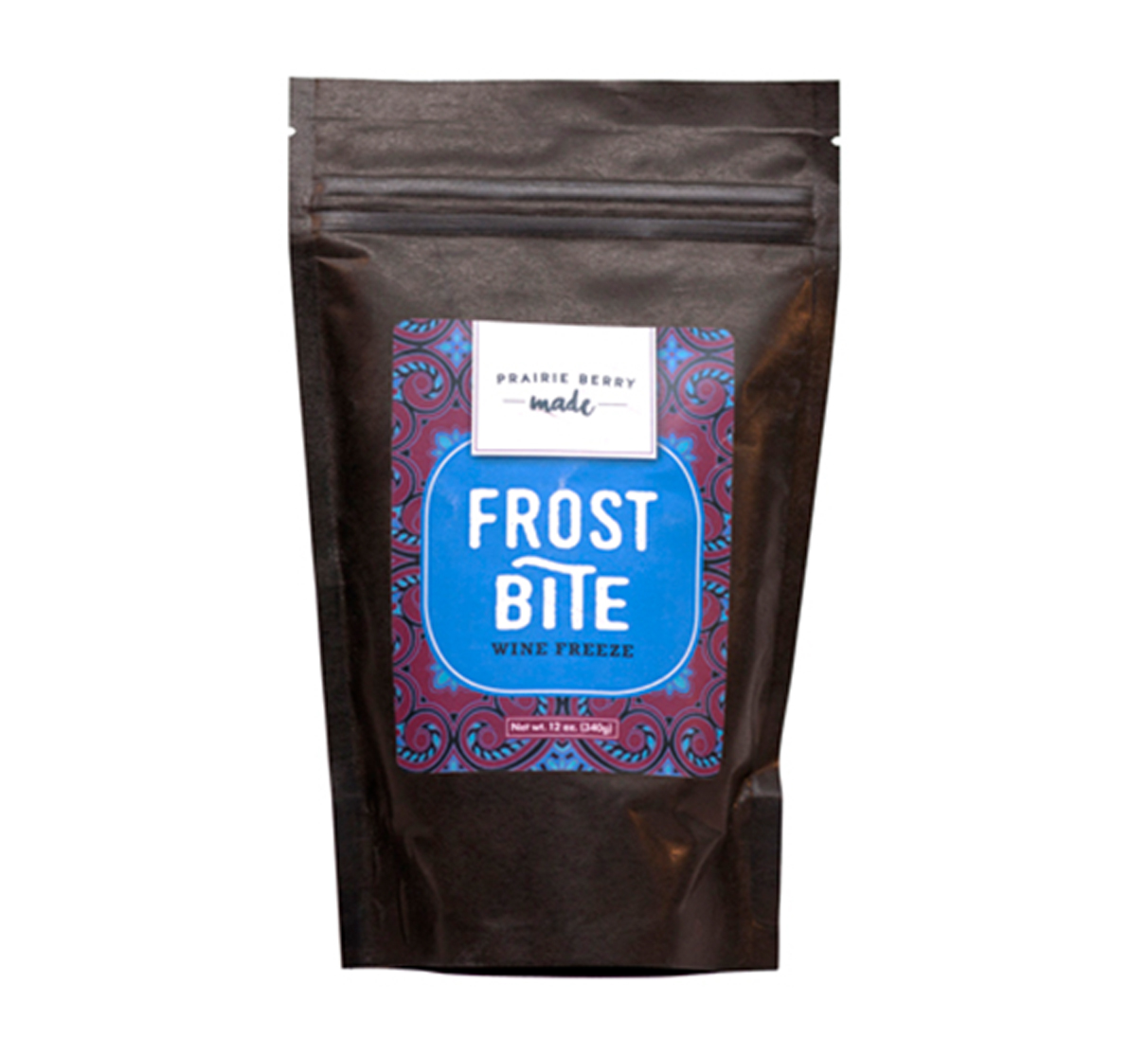 Frost Bite Wine Freeze
$8.99
Other Details
Who doesn't enjoy a frosty beverage on a sweltering day? If you've been to Prairie Berry in the summer, you've likely been offered a sample of one of our wines mixed with Frost Bite for a delightfully grown-up, snow cone-type treat.
We especially recommend using Pheasant Reserve or 3Rednecks, but nearly any drier wine that suits your fancy should be wonderful!
12 oz – dry mix
Makes about seven, 8 oz. drinks
To enjoy Frost Bite wine freeze, you will also need: one bottle of dry Prairie Berry wine; water; a 2-quart lidded container; freezer space.
DIRECTIONS: Combine entire package of mix with 1 bottle (750ml) of dry Prairie Berry wine. Fill empty wine bottle with water. Add water to wine/mix. Stir until mix is fully dissolved. Freeze for 6 or more hours. Remove from freezer. Stir thoroughly. Distribute to glasses and enjoy!
INGREDIENTS (DRY MIX): Sugar, Dry Tea Mix (Sugar, Citric Acid [Provides Tartness], Dioxide [Prevents Caking], Maltodextrin, Natural Flavor, Red 40), Citric Acid (Provides Tartness), Beet Root Powder (Natural Color).
Made and packaged by Prairie Berry LLC, Hill City, SD.