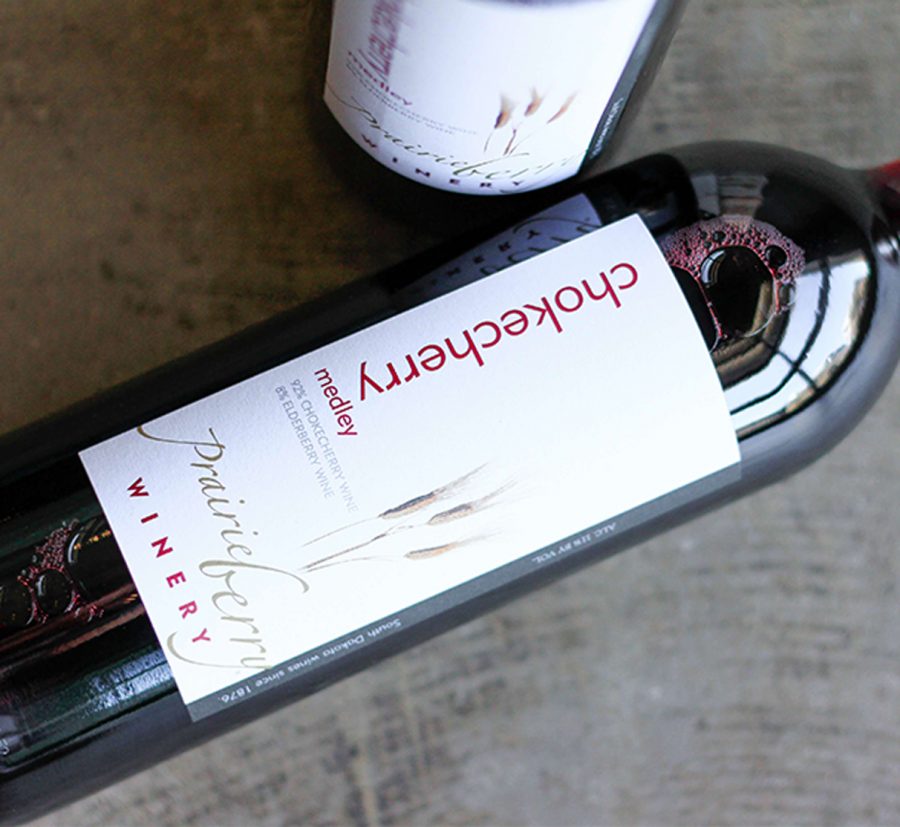 Chokecherry Medley
A blend of chokecherries and elderberries with notes of sweet, brandied dark cherries and fresh elderberries.
$17.50
Gen5 Membership Price: $14.00
"AK", "AZ", "CA", "CO", "DC", "FL", "GA", "ID", "IL", "IN", "IA", "KS", "ME", "MD", "MA", "MI", "MN", "MO", "MT", "NE", "NH", "NM", "NY", "NC", "ND", "OH", "OK", "OR", "PA", "SD", "TN", "TX", "VT", "VA", "WA", "WI", "WY"
Composition
Chokecherry and Elderberry
Sweetness
Sweet
Story
When our winemaker's family moved to Dakota Territory from the Czech Republic in the 1800s, they began applying their knowledge of winemaking to the fruits that grew wild here.
Chokecherries have always been one of the most common fruits on the Plains, so this was probably one of the first wines great-great-grandma Anna made.
Sandi tries to make this wine in the traditional style that is most like the wine her ancestors would have made.
Awards
Gold Medal, Florida State Fair International Wine Competition
Gold Medal, Indy International Wine Competition
Pairing Suggestions
Cheese Pairing
Extra Sharp Cheddar, Double Gloucester
Food Suggestions
At Home: Buffalo Roast, Buffalo or Elk Burgers, Black Forest Cake