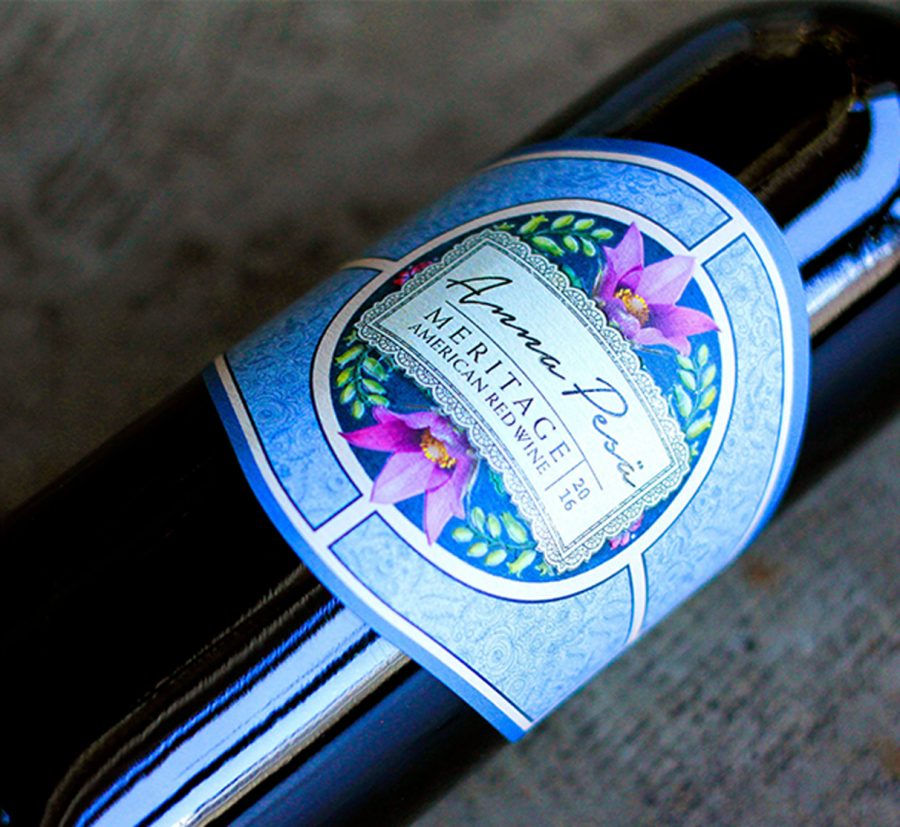 Anna Pesä Meritage 2016
This Meritage blend has flavors of warmed black and red cherries leading to spiced bourbon-vanilla mingling with notes of cedar, crushed tobacco leaf, and clove.
This wine can cellar for another 12 months or more.
$39.00
Gen5 Membership Price: $31.20
"AK", "AZ", "CA", "CO", "DC", "FL", "GA", "ID", "IL", "IN", "IA", "KS", "ME", "MD", "MA", "MI", "MN", "MO", "MT", "NE", "NH", "NM", "NY", "NC", "ND", "OH", "OK", "OR", "PA", "SD", "TN", "TX", "VT", "VA", "WA", "WI", "WY"
Composition
Cabernet Sauvignon, Cabernet Franc, and Merlot grapes
Sweetness
Dry
Serving
Cool Room Temperature
(54-58°F)
Story
Our Anna Pesä wines take the winemaking heritage of fifth-generation winemaker Sandi Vojta back to where it began: her great-great-grandmother, Anna Pesä.
Before immigrating to the Dakota Territory in the late 1800s, Anna made traditional European wines for her family in the Moravia region of what is now the Czech Republic.
These award-winning Old World wines connect the beauty and heritage of our family's past with the possibilities of today.
Awards
Gold Medal, Jefferson Cup Invitational Wine Competition
Pairing Suggestions
Cheese Pairing
Rosemary Asiago, Cypress Grove Midnight Moon Goat Cheese, Tipperary Irish Cheddar
Food Suggestions
From Our Kitchen: Buffalo Steak Flat-Grill Sandwich, Wild Mushroom and Caramelized Onion Pizza
At Home: Grilled, Bacon-Wrapped Beef Filet, Pasta Bolognese, Buffalo Steak